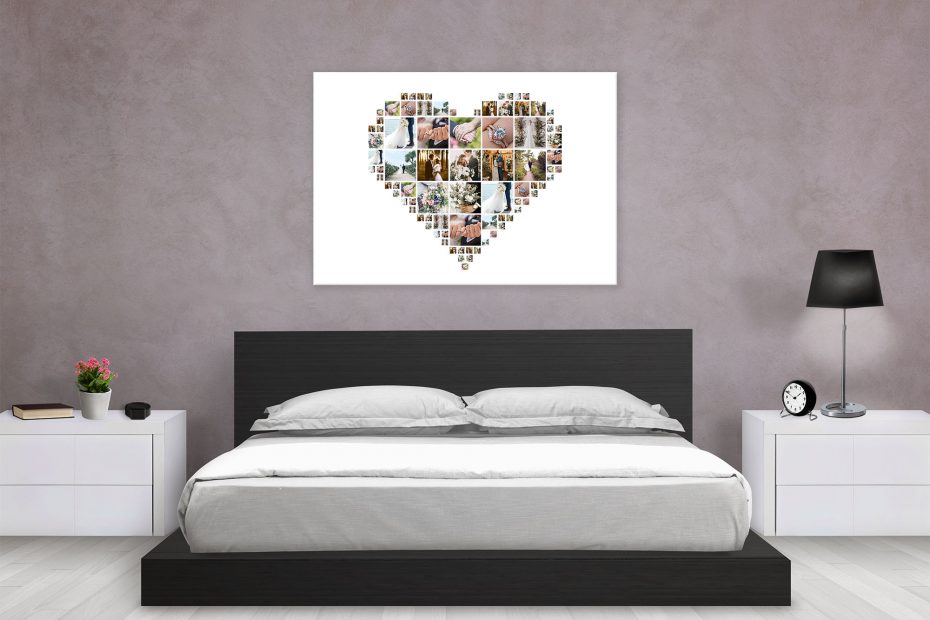 To keep the unforgettable moments of your wedding, a reliable and professional photographer is indispensable for shooting the precious photos of your wedding. This is however just the first part in the process. Now and after receiving your photos the task is to find a creative way to display wedding photos at home. A common destination for this is displaying wedding photos in bedroom. However, wedding is one of the biggest events in your life and you may have tens of photos that you would love to display.
In this situation, most couples choose a few of these photos, put them in a standard photo frame and place them on a shelf or on a photo wall collage using the traditional way.
But, would not it be great if you could have ALL of your wedding photos displayed together on your bedroom wall in a creative and eye catching way?
Using Phinsh Collage Maker you can create an unforgettable photo collage that comprises all your wedding photos in an special, personalized and eye catching way. Just follow the coming easy steps.
Steps for creating a Photo Collage for your Wedding Photos
1. Download Phinsh Collage Maker
Phinsh is a Free, easy and light-weight Android app for creating shape collages. Start by downloading it Here for Free from Google Play Store.
2. Use Phinsh to Create your desired Collage
After you downloaded the app, just open it, click on Start, selected your wedding photos and a shape and voila! your photo collage is ready!
It's as simple as this!
Other photo collages ideas for wedding photos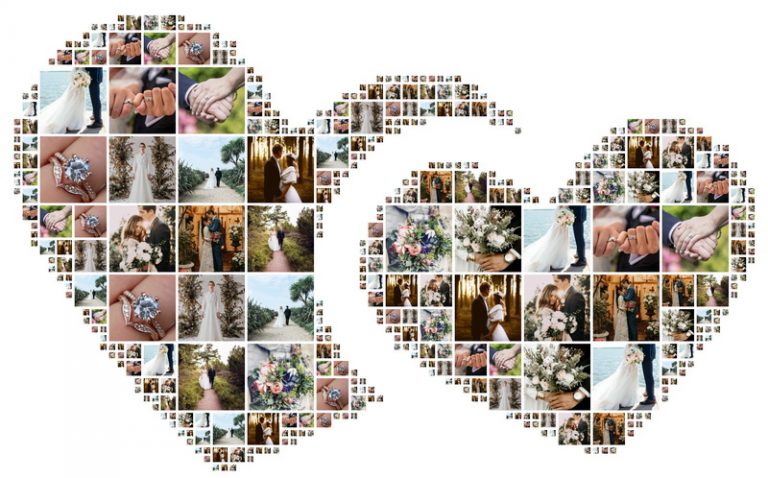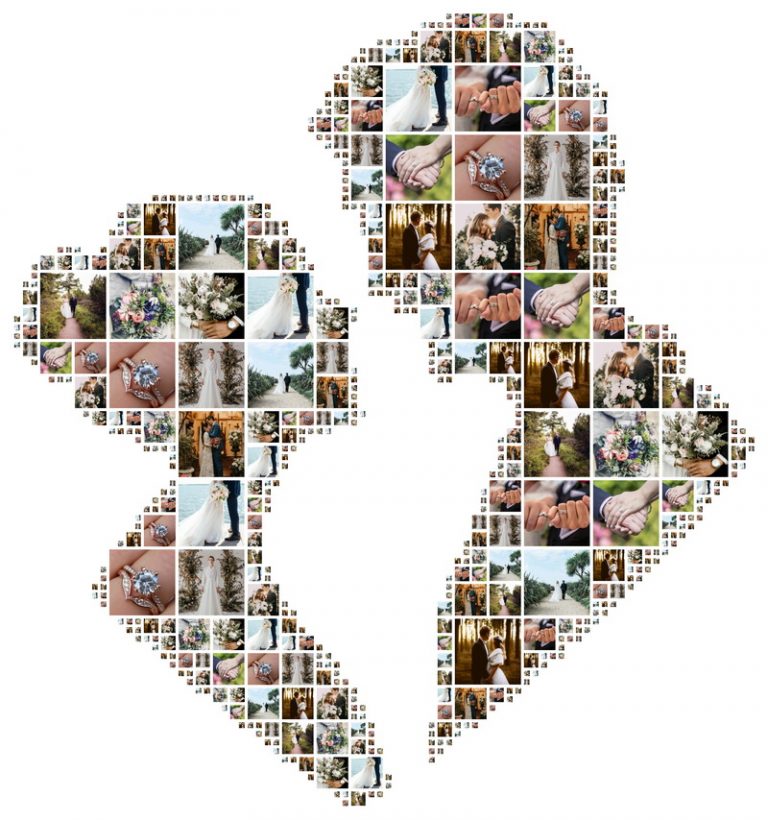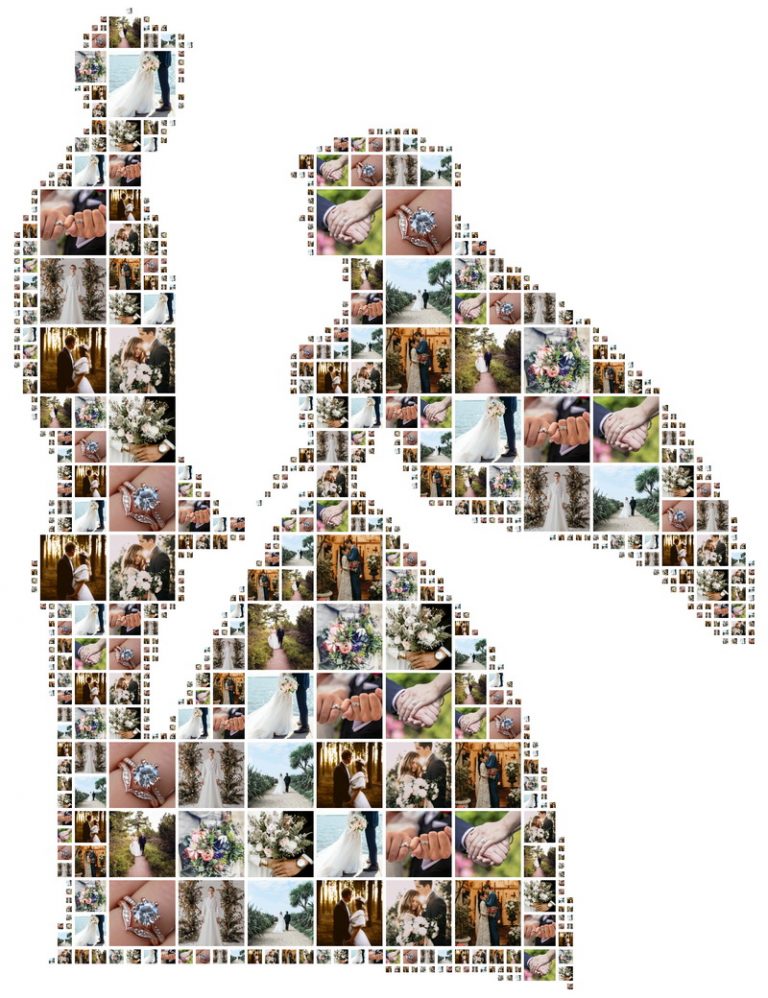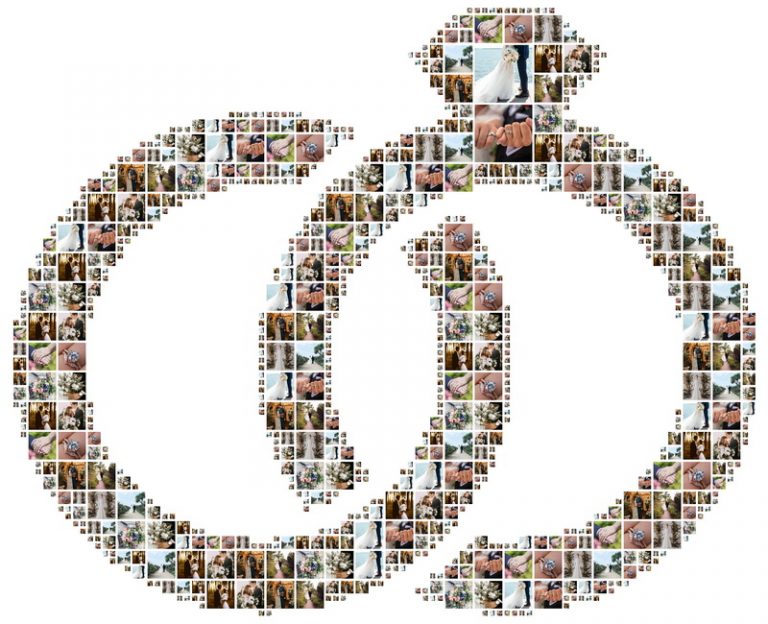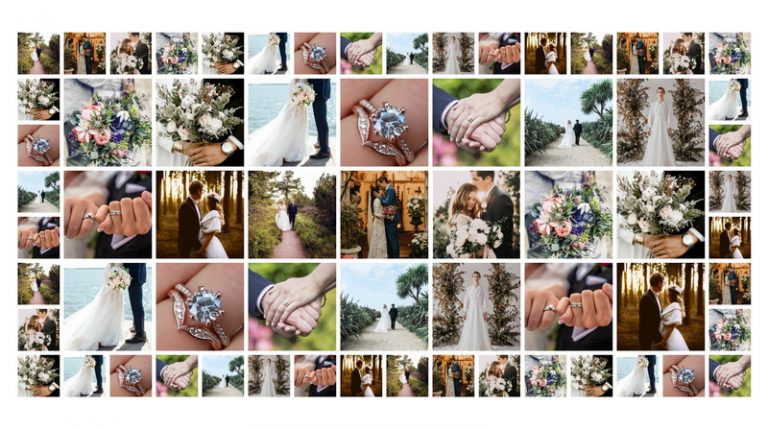 3. Save and Print your Collage
Phinsh enables you to save your collage with an image resolution up to 6000 px. This high-resolution is needed so you can print your photo collage on large sizes.
So the final steps are:
Save your photo collage as an Ultra High Resolution Image – 6000 px.
Print your collage according to your preference as
a Framed Print,
on a Canvas,
or on a Transparent or White Paper and place it directly on the wall in your bedroom.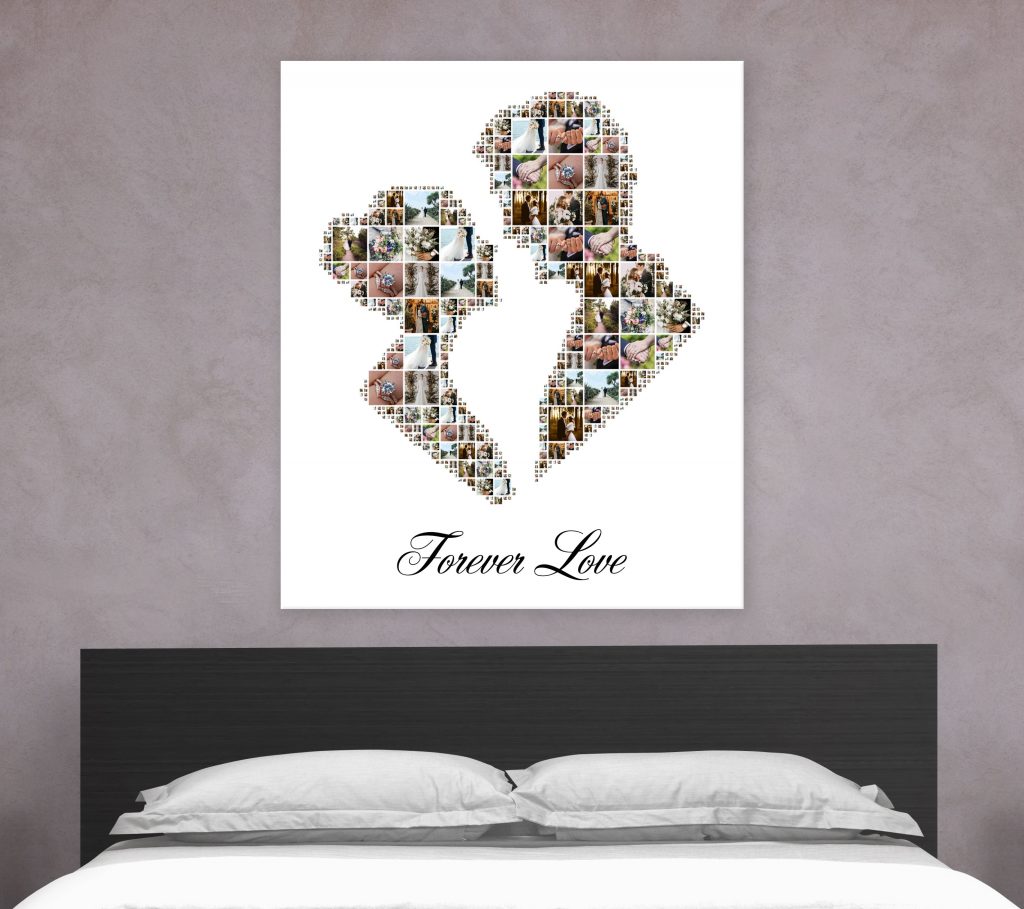 In this article, we showed how easy it is to use Phinsh Collage Maker to create a shape collage for displaying wedding photos in bedroom in a creative and eye catching way. This whole process should not take more than 5 minutes and the results are as professional as made be an experienced graphics designer.
In addition to the presented shapes (heart shape collage, rings shape collage, couples shape collage…), you can create a collage using any custom shape that has a meaning for you and your partner.
Now, it's your turn. Try this out and share your opinion with us in the comments below. 😊